| Read |
After Decades of Protest, Alaska's Bristol Bay Gains Full EPA Protection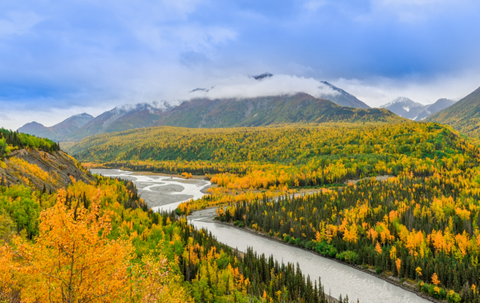 In a huge win for Indigenous communities and conservationists worldwide, Bristol Bay is officially protected from destructive human activities. In addition to being a place of stunning natural beauty, this area houses the headwaters of the world's most productive wild salmon fishery, and offers livelihood for the Indigenous communities who live in Bristol Bay.
| Watch |
Farm fisherman turned regenerative ocean farmer Bren Smith takes us on a journey to the depths of the sea to explore an innovative approach to solving the climate crisis. Turns out, it's more tasty than you'd think.
| Do |
Download The Seasonal Food Guide App
Want to make sustainable choices at the grocery store, but aren't sure where to start? The Seasonal Food Guide App tells you what items are in season in your region, so you can easily choose produce that's fresh and local this harvest season.

Read this to learn more about the benefits of local and seasonal food.
What we're cooking this month...

Make weekday cooking a breeze with this simple and nutritious recipe that packs in protein with chickpea noodles- and packs punch when you top it with the tasty ginger-aminos sauce. Plus, you'll only need a few dishes and about a half an hour to whip it up.
What's New At Bambu...
18 Little-Known Facts About Bamboo
September 18th marked World Bamboo Day, a day to celebrate the amazing benefits of this renewable and sustainable material. In honor of the day, we put together some of our favorite, quirky facts about bamboo (and we bet you'll never believe #10).
Back To Nature: Celebrating the Joy of Eating Outdoors
Enjoying time outside is central to our health and wellbeing. Here at Bambu, we believe there's not much better than sharing a meal in the fresh air. So, we've created our Back To Nature section. A place to share recipes, tools, and information to help you get outdoors safely and sustainably.
One Last Bit Of Good News...
Each month, The Shift shares positive gains within the environmental movement, gives you tips to create an eco-friendly lifestyle, and shares the stories of changemakers that are using their voices for good.