Organic Kids Products & Non-toxic Baby Utensils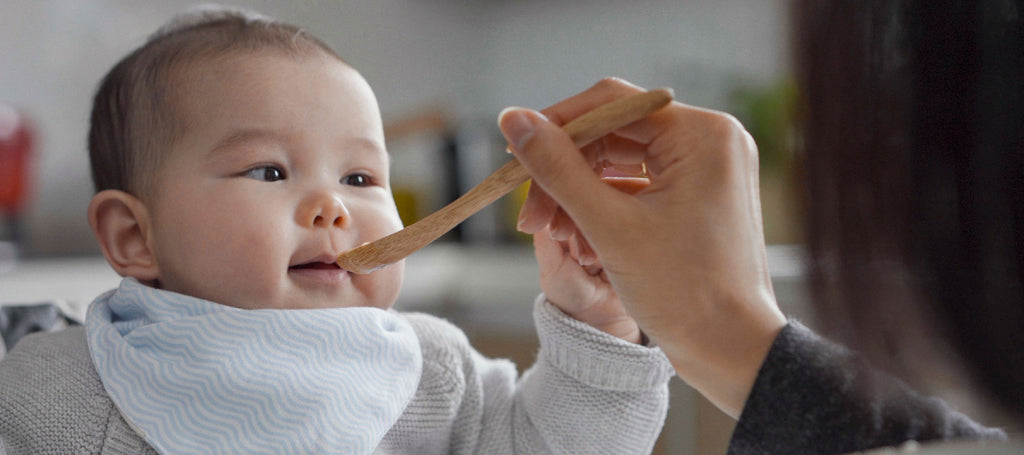 The safe, natural alternative to plastic utensils. Our bambu kids utensils are always made from a single piece of bamboo and crafted without glues, lacquers, or other chemicals. These organic, USDA Biobased, and certified non-toxic baby utensils are the gold standard for safe children's products. And, they're the first (and only) line of certified organic kids utensils you'll find on the market. Make the switch to bamboo and see why so many eco-conscious parents are choosing our non-toxic baby utensils for their families.
Keep your little ones safe by choosing organic utensils that are thoughtfully designed for babies and kids. Bamboo is a natural and renewable material, and our source is certified organic every year via a third party testing process. We know that what you use to eat is just as important as what you eat, which is why we hand finish every utensil with non-toxic, organic flax oil instead of coating it in lacquer. Because our non-toxic baby utensils are all crafted from one piece of bamboo, we have no need to use glues or adhesives. And, you don't need to worry about your kids' utensils chipping or cracking like those made from multiple pieces of wood or bamboo might. From start to finish, our clean materials and production process keep your home free of the chemicals and toxins found found in other types of children's utensils.
Comfort and convenience are just as essential. So we've thoughtfully designed our line of kids products to fit the smaller size of children's mouths. With gentle shaping that's free of sharp edges, our non-toxic baby utensils offer a comfortable feeding experience. With easy handwashing and simple care, our line of kids and baby utensils are made to stand up to busy day-to-day life.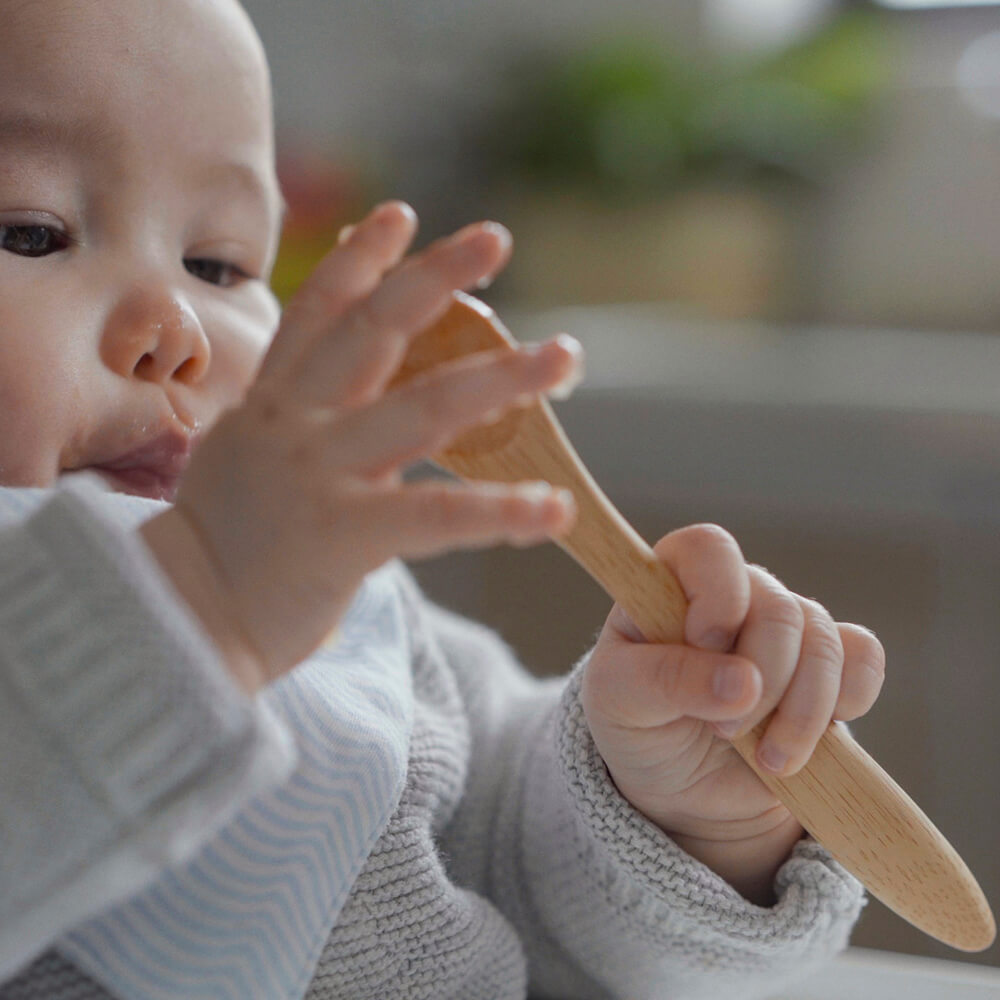 The Best Non-Toxic Baby Utensils
Organic Bamboo Baby Feeding Spoons
Give them the safest first bites with our non-toxic baby feeding spoons. These certified organic and food-safe spoons are made to offer comfort to even the smallest mouths. Smooth and gently curved, the spoon ends of these utensils are ideal for the size of your baby's mouth, while the long, larger sized handle is made to fit adult hands for mess-free feeding. Start them out with eco-friendly, and non-toxic baby utensils that are safe for your little ones and for the planet.
Shop Now