Sustainable Weddings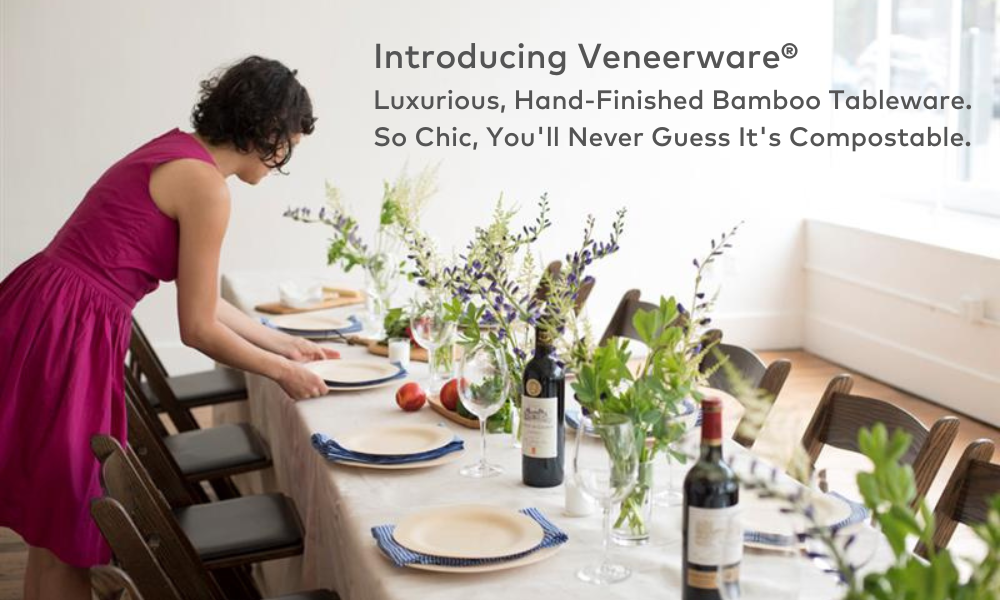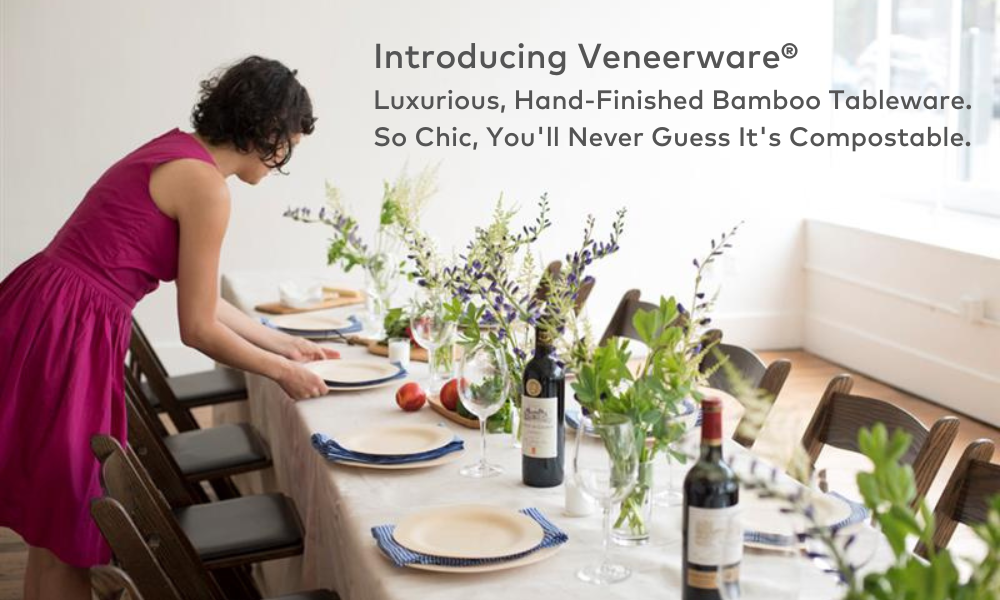 Your budget (and the earth) will thank you.
Three Shapes, Five Sizes, Endless Possibilities
The favorite shape for a reason. These offer an upscale alternative to paper plates. No matter the meal, this shape can do it all.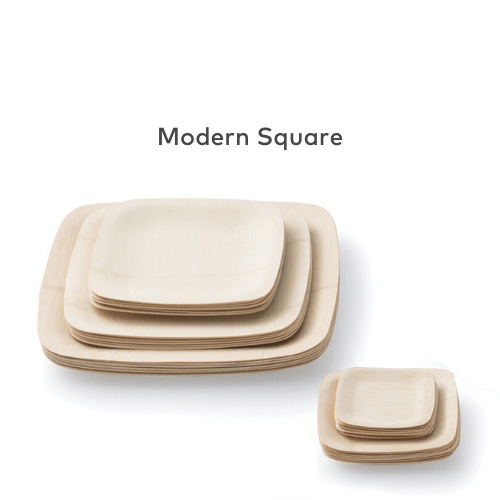 These are great for for buffets and outdoor events. Smaller square plates are ideal for cocktail hour or the big finish - cake!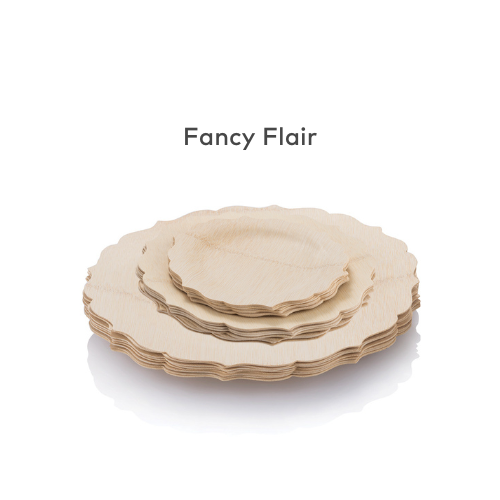 Scalloped edges add a festive feel! These are right at home at bridal showers, weddings, and elegant events of all kinds.
Explore The Possibilities
Not sure where to start? Test every shape and size of the Veneerware collection in our sample box. Finding the perfect fit for your celebration just got easier.
Planning a wedding can be a mix of excitement and stress- especially if you're using DIY decor or trying to keep your celebration as eco-friendly as possible...
So why not take something off your plate? 
Choosing compostable dinnerware can save you time and money. And, when you choose Veneerware, going disposable won't take away from your aesthetics, either.
That's because Veneerware is made with hand-finished organic bamboo. These plates offer premium durability, so you'll never have to worry about breaks or spills. Thanks to the natural sheen and fine grain of bamboo, your tableware will make each tablesetting a work of art.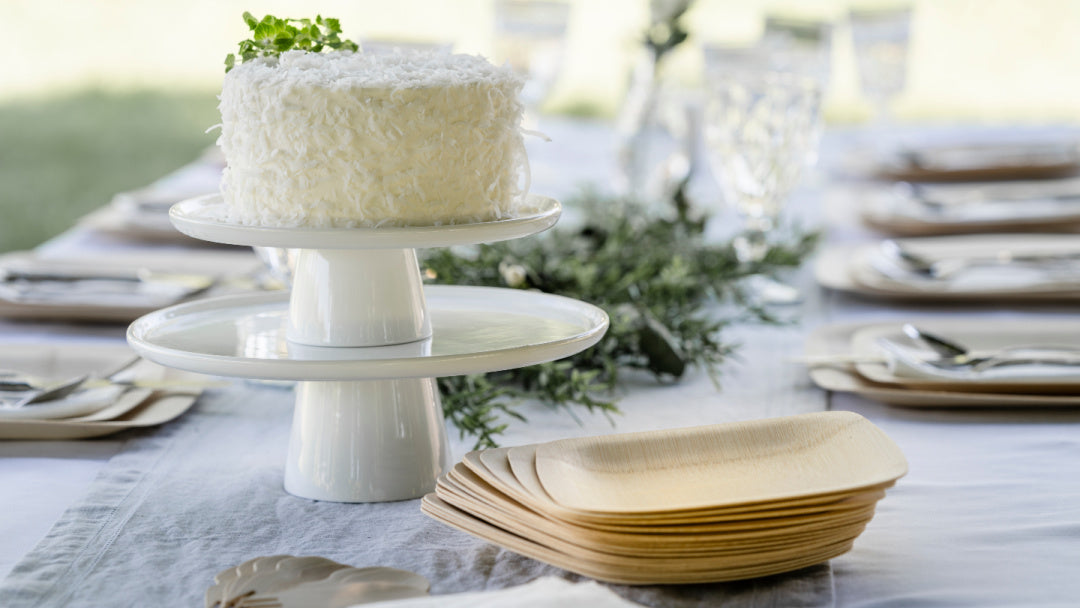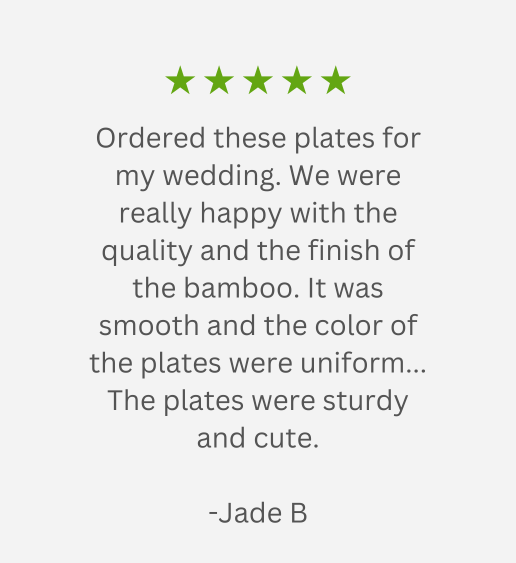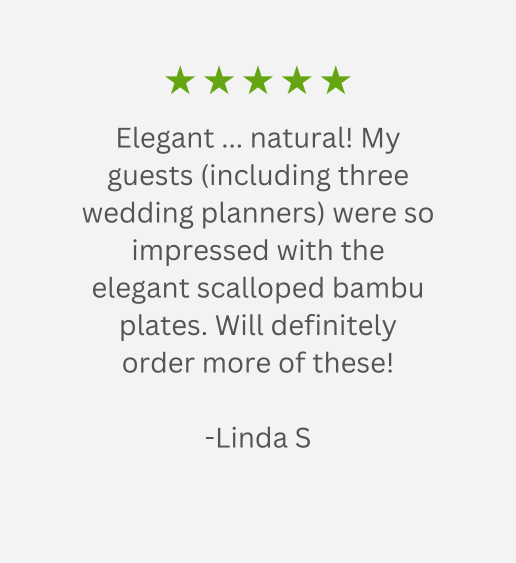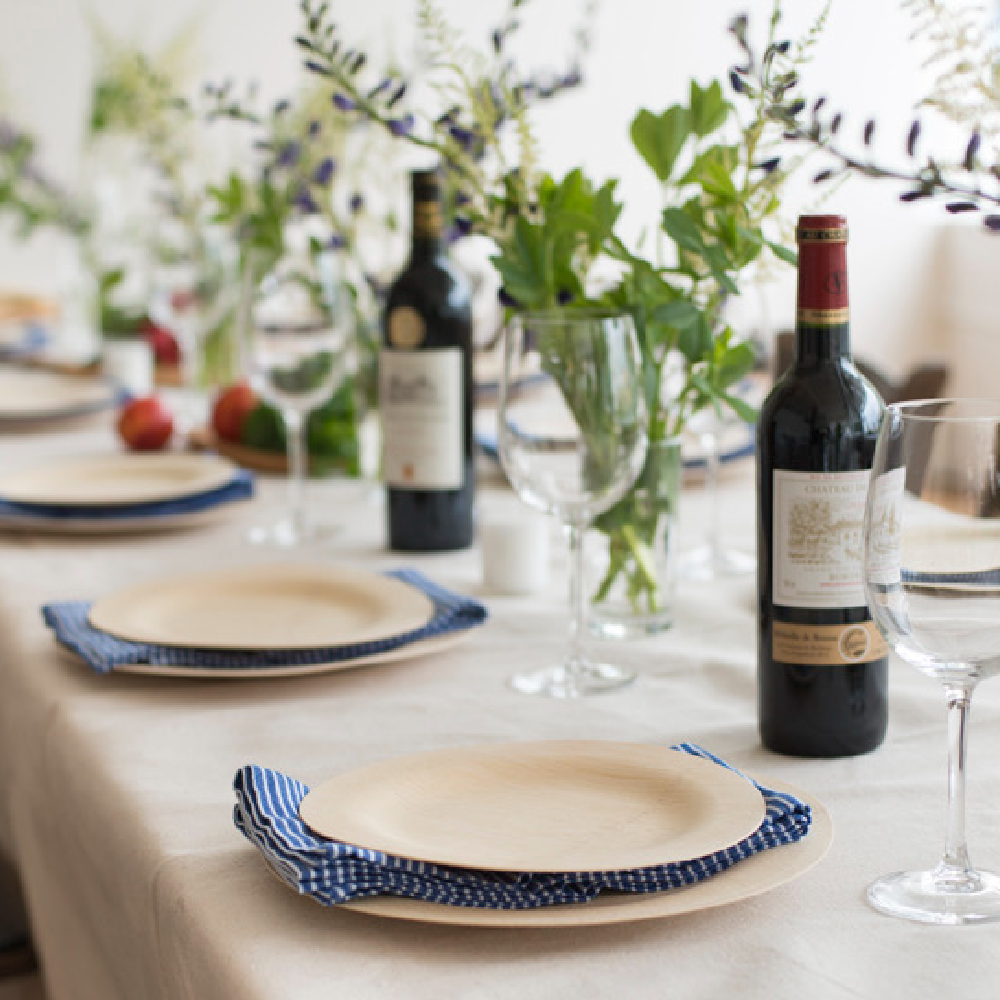 Elegant and Eco-Friendly Dinnerware For Your Wedding Reception
The ultimate plastic-free solution for your eco-friendly event needs. Choosing compostable dinnerware shouldn't have to mean giving up style, which is why our plates are an easy choice. Made entirely from natural and attractive bamboo, our dinnerware is sturdier than paper, much more attractive than plastic, and offers a clean and consistent look that palm leaf plates simply can't compare to.
Stress-Free Compostable Straws & Cutlery
Eco-friendly Veneerware bamboo cutlery is the first and only natural disposable cutlery made from certified organic, renewable bamboo. These certified compostable products remove the need for washing and drying, while keeping your events' environmental impact low.
Options For Every Size Event
With plates available in variety of sizes and shapes, and pack sizes from 8 to 100, our compostable dinnerware will suit any event, any time.
SET THE TABLE
Take a closer look
Test every shape and size of the Veneerware collection in our sample box. Finding the perfect fit for your celebration just got easier.
GET MY SAMPLE BOX
FAQ
You'll receive one of every item in our Veneenware collection (17 pieces in total). They are:

•Fancy Plates: 11", 9" and 7"
•Round Plates: 11", 9" and 7"
•Square Plates: 11", 9", 7" and 5"
•Square Tasting Plate: 3.5"
•Fork, Spoon, Knife, and Spork: 6.5"
•Spork: 3.5"
•Single-Use Straw: 8"
Plus, our sample box price includes free shipping.
Veneerware plates and cutlery are designed to handle any and all food types. Our plates can handle the weight of a rack of ribs, no problem. Fill them up and serve on!
Yes! Unlike paper or palm leaf plates, our 100% organic bamboo plates can be used for hot foods, sauces, and casseroles. They won't buckle, seep, or soften.
We've put together this handy blog post with recommended sizes and shapes for a variety of events. Still not sure? Give our Customer Care team a call at 855-630-3149 and we can help you decide.
We recommend ordering at least 10 days prior to your event to allow time for shipping. Short on time? Give us a call at 855-630-3149 and we can check shipping times to your front door.
Veneerware is the first and only USDA certified organic, 100% bamboo, compost-certifed dinnerware available. It offers best-in-class sustainability. And, the clean, chic, uniform look of Veneerware can't be matched by any other material.
Reusable plates are a fantastic option, but sometimes, budget, style, or your time constraints require a disposable solution. Veneerware can save you time and money, too. Our plates are more affordable than renting or purchasing china plates. And, not having to wash dishes at the end of the night saves on staffing, space, and water use costs.
Follow us on social media for more eco-friendly wedding inspiration...
And tag us @bambuliving with images from your eco-friendly celebrations!