Catering & Events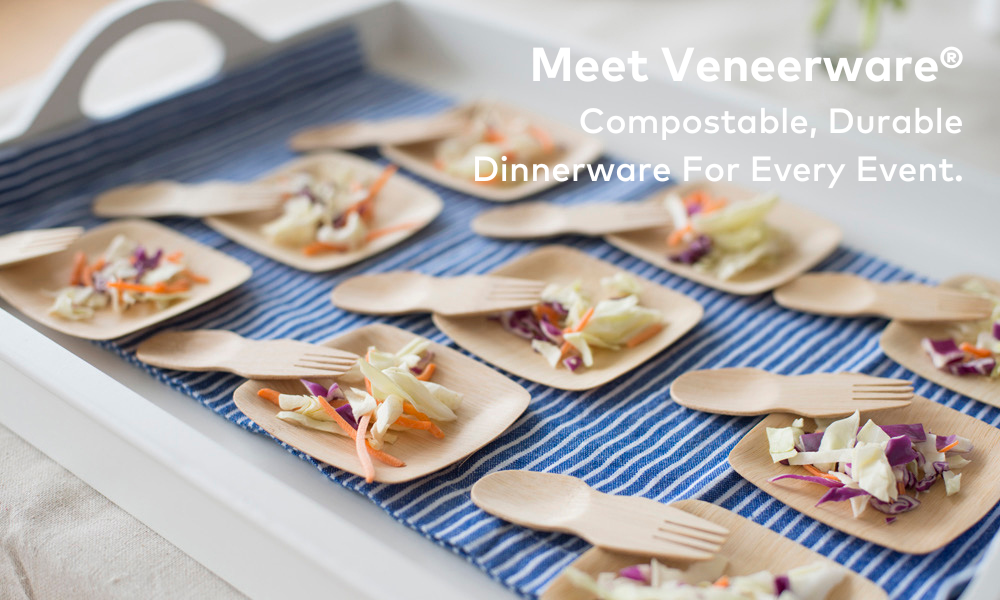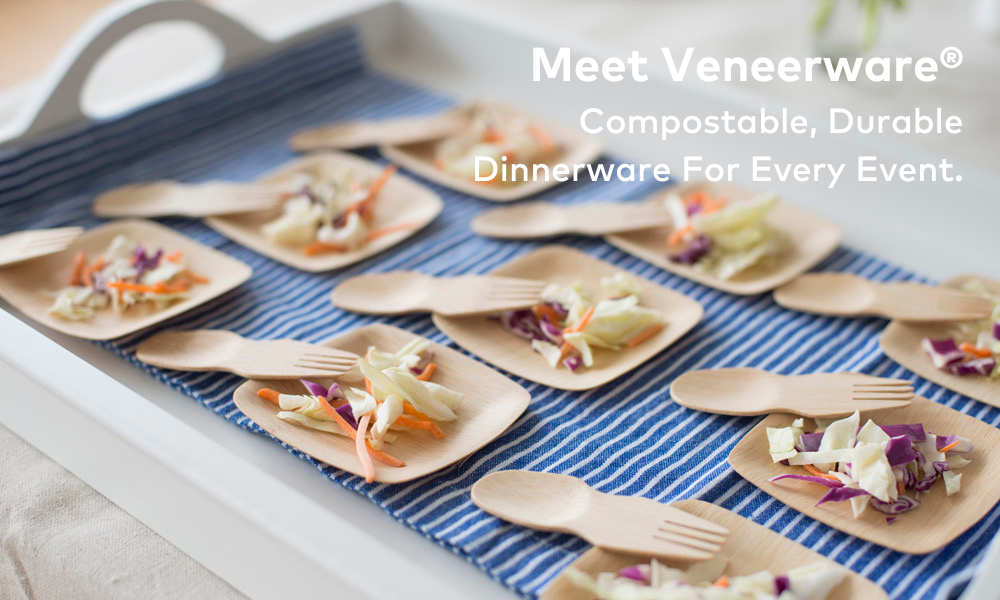 When your business serves a wide array of events, you need dinnerware that can keep up. So why complicate things with different types of plates and cutlery? Now, you don't have to.
With a sleek, consistent, and all-natural look, Veneerware offers a one-plate solution to all your needs.
A Style For Every Occasion
The favorite shape for a reason, offering an upscale alternative to paper plates. BBQs, picnics, brunches, plated dinners and more. This shape can do it all indoors and out.
Shop Round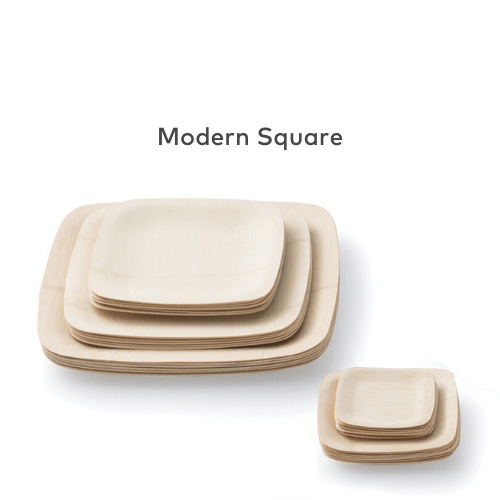 These are a great fit for graduations, business occasions, and all types of indoor events. The square design can hold the most food out of any plate shape!
Shop Square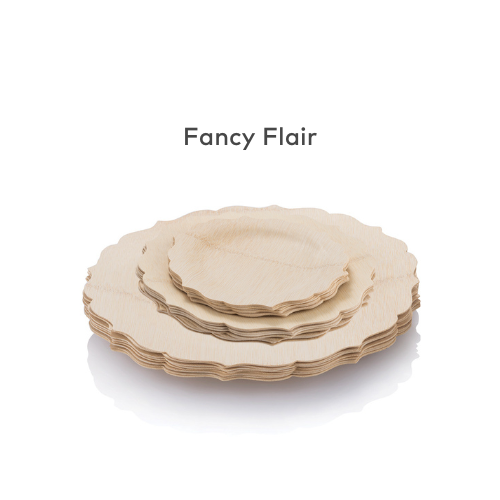 Scalloped edges add a festive and unique feel. These are right at home at bridal or baby showers, weddings, and elegant events of any kind.
Shop Fancy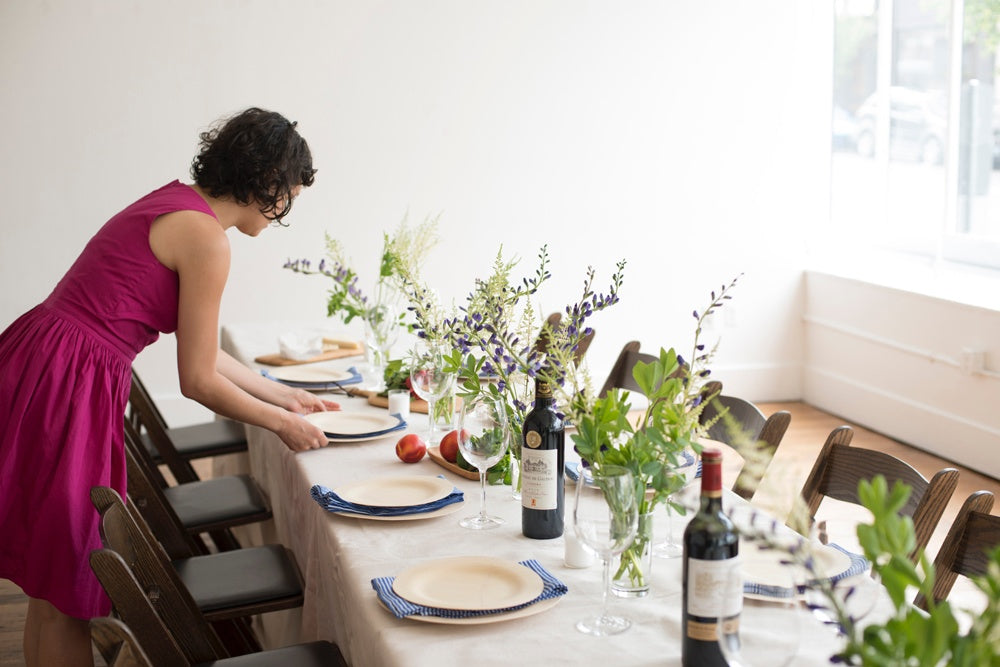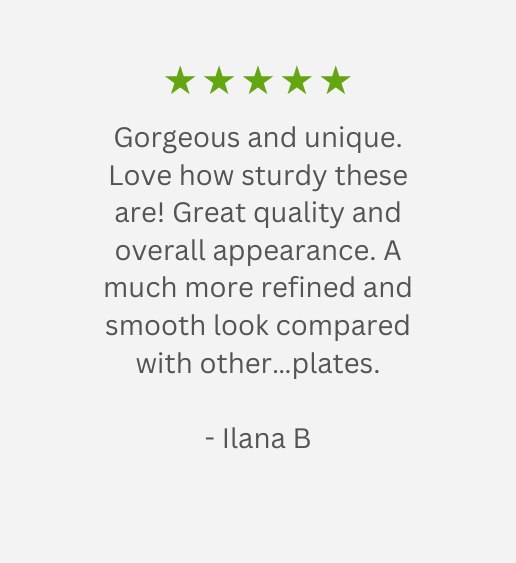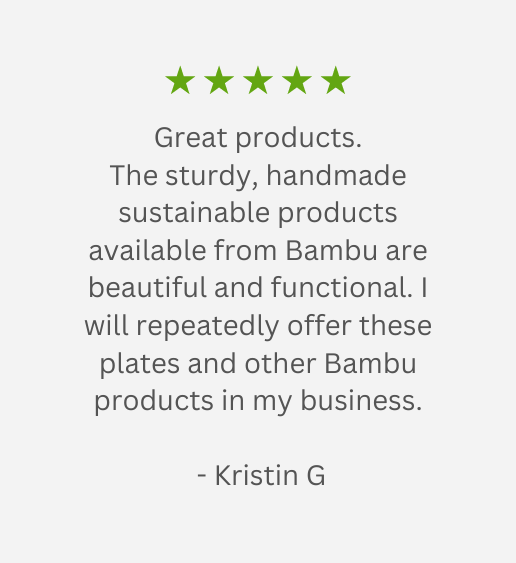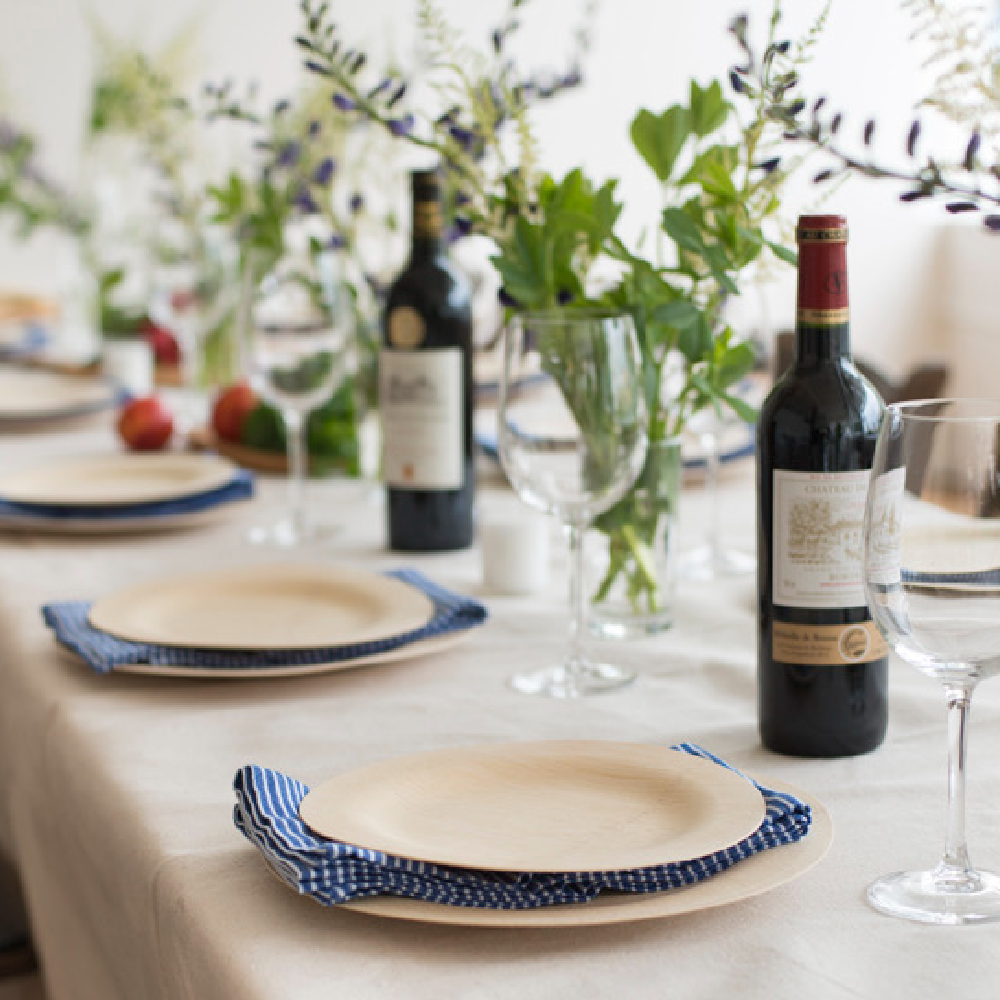 Durability You Can Trust
Whether you're managing a buffet or pre-plating dinners for a wedding reception, sturdy, mess-free tableware is a must. That's why Veneeerware is made with 100% organic bamboo– the strongest woody plant on Earth. It'll stay strong through heavy entrees, wet sauces, and second servings.
Unmatched Versatility
What if there was an option that could please all your clients? Now, there is. With a neutral yet attractive light coloring, Veneerware can move effortlessly from white-tablecloth corporate events to the most rustic of backyard weddings. 
While many will find the ridges and varying colors of palm leaf plates too casual, bamboo offers an even, consistent option. For those desiring a sustainable alternative, the Compost-Certified attributes of our tableware will please. And for those with a tighter budget, the affordability will easily outmatch rented or purchased tableware options.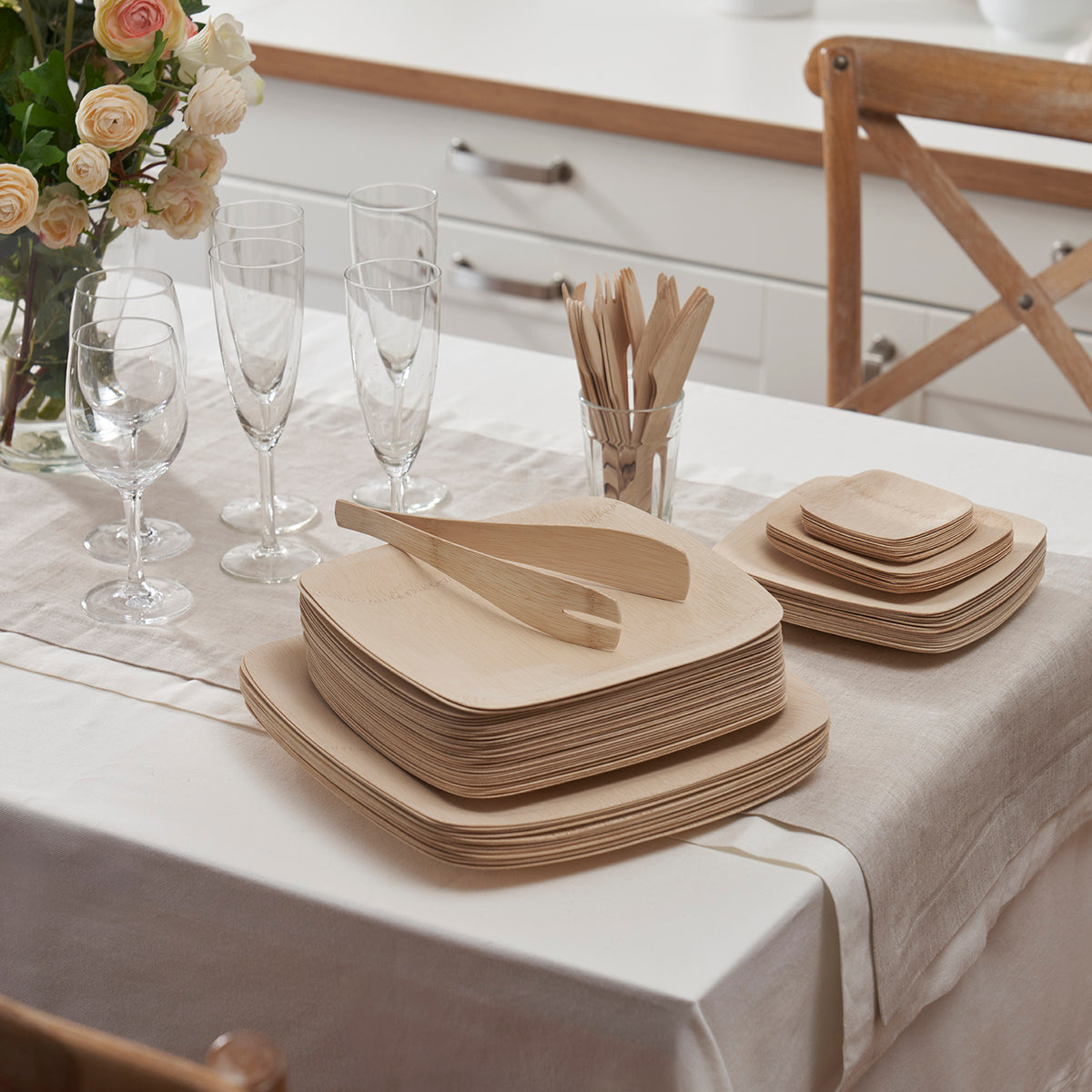 Aesthetics Beyond The Ordinary
What do you think of when the word "disposable" pops up? Is it something tacky, cheap, and unsightly? We used to think the same thing. Until we realized that going disposable doesn't require sacrificing looks.
Every item in the Veneerware line is hand finished and inspected for quality. The plates stack evenly, with no variation in shape, texture, or color. Cutlery is crafted to pair perfectly with either disposable or cloth napkins. And although our bamboo tableware is lightweight, its top-of-the-line look and feel leaves many users second-guessing whether or not it's actually disposable (it is!).
FAQ
You'll receive one of every item in our Veneenware collection (17 pieces in total). They are:

•Fancy Plates: 11", 9" and 7"
•Round Plates: 11", 9" and 7"
•Square Plates: 11", 9", 7" and 5"
•Square Tasting Plate: 3.5"
•Fork, Spoon, Knife, and Spork: 6.5"
•Spork: 3.5"
•Single-Use Straw: 8"
Plus, our sample box price includes free shipping.
Veneerware plates and cutlery are designed to handle any and all food types. Our plates can handle the weight of a rack of ribs, no problem. Fill them up and serve on!
Yes! Unlike paper or palm leaf plates, our 100% organic bamboo plates can be used for hot foods, sauces, and casseroles. They won't buckle, seep, or soften.
Veneerware is the first and only USDA certified organic, 100% bamboo, compost-certifed dinnerware available. It offers best-in-class sustainability. And, the clean, chic, uniform look of Veneerware can't be matched by any other material.
Reusable plates are a fantastic option, but sometimes, a clients budget, style, or your own time and staffing availability require a disposable solution. Veneerware can save you time and money, too. Our plates are more affordable than renting or purchasing china plates. And, not having to wash dishes at the end of the night saves on staffing, space, and water use costs.
Follow us on social media for more eco-friendly event inspiration...
And tag us @bambuliving with images from your eco-friendly celebrations!