| Read |
The Intersectional Environmentalist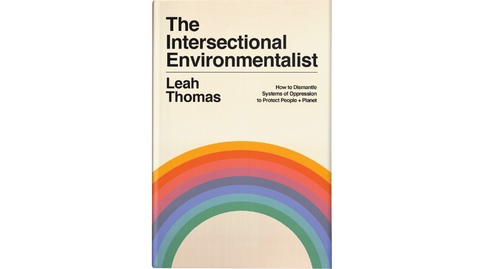 This month, renowned climate activist Leah Thomas is releasing her first book, The Intersectional Environmentalist. This invigorating read aims to educate new and longtime activists about environmental actions that work towards a safe future for all. And it starts with listening to and uplifting our most marginalized communities.
| Watch |
This documentary follows the story of the incredible young climate activist, Greta Thunberg. Her personal "school strikes" have quickly turned into a global movement, making headlines and creating massive awareness about the need for environmental protection.
| Do |
Support These Sustainable, Womxn-Led Businesses
March is Womxn's History Month, and we're celebrating by sharing resources to help you find sustainable, womxn-owned businesses near you. The We Are Women Owned business directory lists thousands of womxn-owned businesses, and their handy category filters make it easy to find those with a sustainable focus.
What we're cooking up this month...

7 Genius Food Scrap Recipes That Fight Food Waste

Don't have access to compost, but want to save you food scraps from the landfill? These fun and unique recipes help you repurpose peels, rinds, and more into tasty dishes- all while fighting food waste!
From The Blog...
Exactly How To Care For a Bamboo Cutting Board
The expert advice is in. Whether your cutting board needs a full makeover or you just want to brush up on the best way to wash your board, we've answered all your questions. Plus, learn why using the right finishing oil is essential to keeping your bamboo looking like new.
One Last Bit Of Good News...
Each month, The Shift shares positive gains within the environmental movement, gives you tips to create an eco-friendly lifestyle, and shares the stories of changemakers that are using their voices for good.