| Read |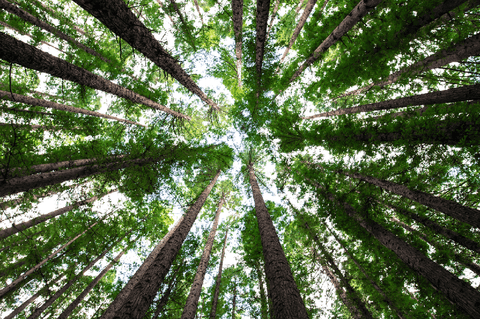 When was the last time you were surrounded by greenery? According to a breadth of new research, spending time near plants can directly affect your mental and physical health. The good news? Even a house plant can do the trick. Here's what biophilia (our natural attraction to plants and animals) is all about.
 | Watch |
Tired of feeling overwhelmed by single-use pollution? Us too! Plastic pollution is one of our biggest issues. But the solutions aren't always apparent. This groundbreaking new documentary pinpoints three ways that the plastic crisis can be solved, once and for all.
 | Do |
Want an excuse to spend less time cutting grass this month? "No Mow May" is urging folks to let their lawns grow– all for the benefit of essential pollinators. Use these resources to try it out for yourself, and you just might enjoy a more fruitful summer.
What we're doing this month...
After an especially long winter, we're welcoming warmer weather with open arms. 
On the top of the list? Heading for our closest patch of nature and enjoying a meal under the open sky.
From the bambuliving Blog
10 Eco-Friendly Cleaning Products That Will Improve Your Home (And Your Health)
Tired of so-called cleaning products that are actually full of toxic chemicals? Check out these tested and vetted eco-friendly cleaning products that are safe for your home and everyone that lives in it.
Each month, The Shift shares positive gains within the environmental movement, gives you tips to create an eco-friendly lifestyle, and shares the stories of changemakers that are using their voices for good.