| Read |
The Secret To Capturing Microplastic Pollution Is Here– And It Might Already Be In Your Refrigerator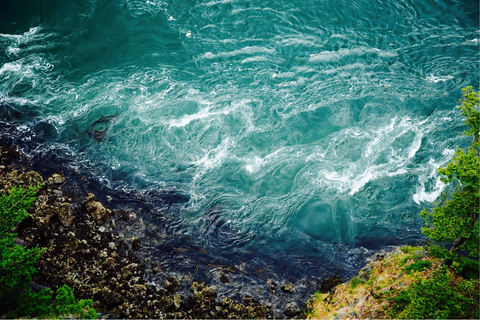 The sneaky little sibling of plastic pollution, microplastics are microscopic particles of plastic that are found in everything from clothes to sponges. Until now, they've been nearly impossible to remove from our waterways due to their tiny size. But a 100% natural, plant-based solution is on the horizon...
| Watch |
A small campaign that's turned global, Plastic-Free July is a month-long event that works to reduce our reliance on single-use plastics. Here's how it works, and how you can get involved personally, in your community, and even digitally.
| Do |

Discover Sustainable Alternatives To Sneaky Plastic Items In Your Life
Want to reduce your reliance on plastic, but not sure where to start? The My Little Plastic Footprint app can help. This handy tool will help you pinpoint the most plastic-reliant parts of your life. Then, it'll suggest sustainable, plastic-free alternatives. Need something new? Use this sustainable online marketplace to find a plastic-free swap.
From The Blog...
Why Non-Toxic Cookware Is Essential For A Healthy Kitchen
Nonstick and non-toxic cookware may sound similar, but there can be a big (and potentially dangerous) difference between the two. Here's why you shouldn't wait to find out which type of pans are in your cabinets.

10 Surprising Benefits Of A Bamboo Cutting Board
Did you know that bamboo is more sanitary than plastic? Read on to find out just why this is one item you'll never want to take off your countertop.
One Last Bit Of Good News...
Each month, The Shift shares positive gains within the environmental movement, gives you tips to create an eco-friendly lifestyle, and shares the stories of changemakers that are using their voices for good.