| Read |
Participation In Community Gardening Linked To Positive Mental Health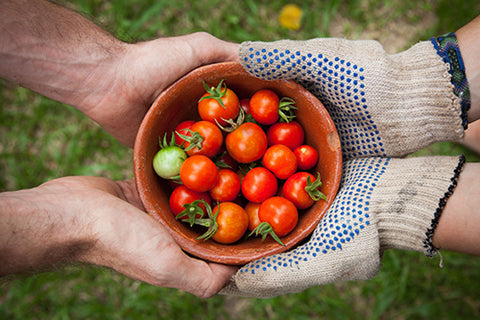 Need another reason to get your hands into some soil? Recent studies are showing that people who participate in community gardening are more likely to experience feelings of mental well-being, particularly in urban settings. These spaces aren't just good for the planet, they're also creating spaces for positive social engagement, with uplifiting results.
| Watch |
With a cloud of negative environmental news hanging over us, it can be hard to envision a brighter future. Luckily, the film 2040 shows just what a positive planet looks like. With creative cinematography, this uplifting documentary brings real-life solutions to climate issues alive on the screen.
| Do |
Plan Ahead For A Low-Waste Return To Routine


For many of us, the onset of August signals a slow change from vacation and travel back to jobs, school, and a steadier pace of life. This year, carve out some time to create habits that will help you lower your footprint day-to-day. Not sure where to start? Check out these uber-packable travel utensils that will have you saying goodbye to single-use utensils for good.
From The Blog...
This Is Why You Should Always Use A Bamboo Cutting Board
You already know that bamboo cutting boards are a sustainable choice. But did you know that they're more sanitary, too? Here are 10 reasons why a bamboo cutting board should have a spot on your counter.
One Last Bit Of Good News...
Each month, The Shift shares positive gains within the environmental movement, gives you tips to create an eco-friendly lifestyle, and shares the stories of changemakers that are using their voices for good.